Oakridge international school Visakhapatnam is located near Tagarapuvalasa. Where it is free from all busy environment to nature-friendly environment.
Oakridge international school Visakhapatnam
Our school is India's largest International school we are located at so many reputed cities in India.
Visakhapatnam is a beautiful port-city and we are located here with beautiful and green infrastructure.
Which brings joy and positive environment to every child.
We have a world class campus and we spread across 10 acres with modern infrastructure.
We have state-of-the-art indoor and outdoor facilities.
Indoor facilities:
Multi-facility classroom
Labs
Auditorium
Gym
Dining hall
Kitchen
Fitness Centre
Library
Garden
Gallery Room
Outdoor Facilities:
Basketball Court
Tennis Court
Cricket Ground
Football Ground
Swimming Pool
Recreation Park
Field for Athletics
International Baccalaureate (IB) programs help to achieve more other than curricula.
It helps developing knowledge and motivating young people towards success.
A two-year program named IGCSE for grades 9 and 10 is a mix of both practical and theoretical knowledge.
This program offers international education and regular updates.
CBSE envisions a robust, It is committed to quality education, intellectual and cultural vivacity among the learners.
This empowers the children to become global leaders in future.
By providing, a stress-free environment will improve competent, confidence and enterprising citizens who will promote harmony and peace.
The learning environment provided at the school is most conducive for International Students to easily adapt to and excel in.
Large Global community – 43% of Parent population of Oakridge consists of Foreign Nationals and NRIs.
Our world-class campuses in Hyderabad, Bengaluru, Visakhapatnam and Mohali boast facilities of international standards and repute.
We urge you to visit our campus to experience our amenities and offerings first-hand.
Oakridge International School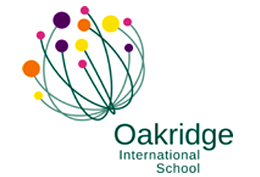 Address : NH 5 Road, Behind HP Petrol bunk, Maharajpeta Junction, Tagarapuvalasa, Visakhapatnam – 531162
Phone : +(91)-9133337711 , +(91)-9133337722
Category : International Schools in Vizag
Opening Hours :

| | |
| --- | --- |
| Sunday | Holiday |
| Monday | 9:00AM–4:30PM |
| Tuesday | 9:00AM–4:30PM |
| Wednesday | 9:00AM–4:30PM |
| Thursday | 9:00AM–4:30PM |
| Friday | 9:00AM–4:30PM |
| Saturday | 9:00AM–4:30PM |
Website: – http://www.oakridge.in